---
ART/SPRING 2001
ISSUE 2
---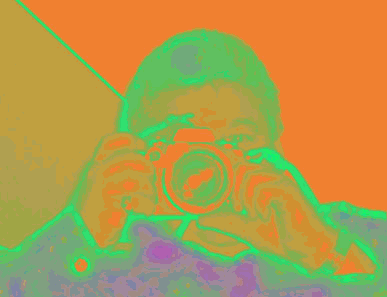 It has been 1 year, 22days, 9 hours and 51 minutes since that late night chat with Gary and I still cannot say it has been anything less than interesting. I have learned even more things about photography, and he has introduced me to even more different types of music. I only hope I have returned the favors...
I never thought someone that I met online would ever cross my path in real life, but on Thanksgiving night of the year 2000 I finally met this name that frequented my computer screen. Sitting face to face with a man that I only recognized by a green line streaming across my monitor, I found that words were not as easy to exchange.
But eventually, the awkwardness subsided and we found that outside of cyberspace we could have just as much fun, and it was a lot easier on our eyes too.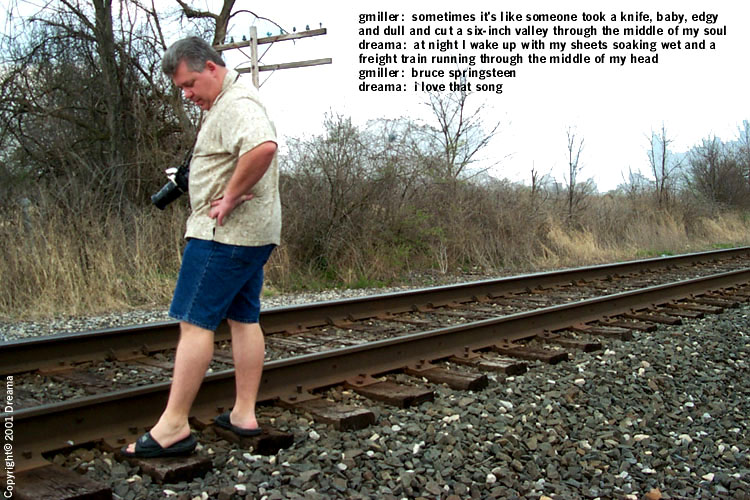 Gary Miller and his camera, April 2001.
All images/graphics are copyright ©2001 thevoyeurmag.com.
All Rights Reserved. Reproduction in any form is prohibited.