---
LURKING IN THE DARK/SPRING 2001 ISSUE 2
---
MARDI GRAS, page 2
(All photos by Jim, unless otherwise specified).
THE VOYEUR GANG worked their way through the thick crowd of the Short North, traveling north on High Street, crossing at White Castle, then south toward downtown Columbus, Ohio. It was a night full of fun people, good music and great sights. It's worth returning to next year and will be even bigger and better...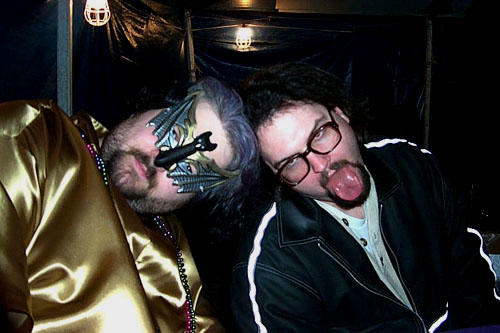 Staff Writer/Photographer, Jim and Filmmaker, J. Joseph Salyer having fun listening to New Basics Brass Band in the Functional Furnishings tent, #1 out of 3 tents along High Street.
Photo by Dreama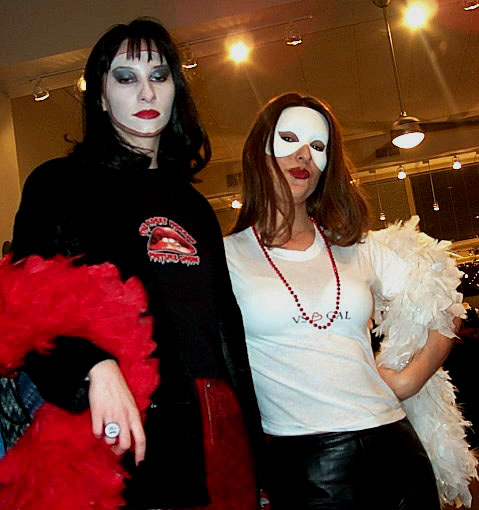 Voyeur Editor, Dreama and Supermodel, VSGal strike a pose for the camera. They bumped into eachother in their favorite faboo clothing store, Plush, where they gathered to have a big
Voyeur party.
All images/graphics are copyright ©2001 thevoyeurmag.com
All Rights Reserved. Reproduction in any form is prohibited.